Glamping Boho Wagon- How We Built it and our process
Updated: Aug 6, 2021
it all starts with a man with a plan
after months of research, planning and budgeting, we are ready to build something beautiful and practical for our family adventures
using online resources, real paper books and smarts from school, Andrew and Christal are literally building a dream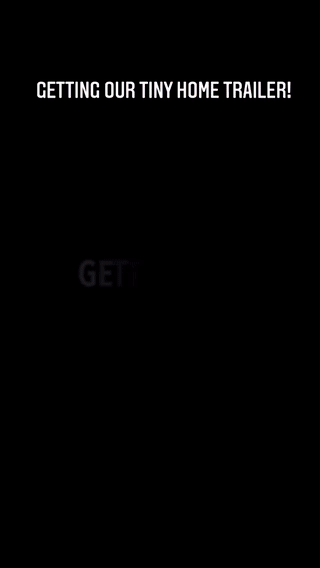 GETTING THE RIGHT TRAILER
We chose a one-axel trailer for our first build because of weight restrictions. If all five of us can fit in a 8x10 trailer, then we can still pull it with a minivan and be able to travel easier. A double axel trailer would make it double the cost and weight.
SUPPLIES AND SHOPPING
Gathering supplies from local hardware stores, consignment shops and more. Since the tiny home will be so lightweight, we have to be aware of putting particular wood and fixtures onto it without factoring the weight into our calculations.
MAKING THE COMPONENTS
We chose a gypsy style arched roof for our build because of the aesthetic, the high ceiling and the ability to fit all five of us in a small space with storage.
FRONT AND BACK WALLS
It's finally ready to take shape. We have two walls up and now we can make the roof!
​
We played around with the idea of doing siding. But when we discovered the Ancient Japanese Art of Burning, then we loved the result!
CUTTING THE DOORS AND MAKING THE PANELS
Roofing and framing are coming together nicely.
Cutting a custom door is going to be key to keep
the weight down and not use a standard door.
​
Porch was created custom with a 4 feet overhang and the trailer ramp to create an outdoor sitting area.
FRAMING THE WALLS
Putting the frame up took three people this time!
Andrew's dad joined the fun and helped us make sure that everything was cut precisely ly and level.
Every cut matters, so we had to make sure that the skeleton was properly in place for the walls.
MAKING THE SKELETON
Framing the roof with custom created "ribs" as we call them. Each piece had to be heated to 700 degrees with a heat gun for 10 minutes before bending the wood.
​
Roofing is about to go on!
We are almost done with all the major exterior parts right now. We still have to insulate and put on the siding (made of reclaimed fencing!)
​
We are now 40 hours into this project and we love how it's coming together!
SIDING TIME
Each piece was from reclaimed fencing and hand burned with a torch to keep it from weather and create beautiful patterns
INSULATION AND ELECTRICAL ARE GOING IN!
so excited about finally doing the interior and putting in the "guts" of the project!
The wood we used is usually made for under tile jobs- not to be seen usually on jobs. I love how we were able to see the beautiful imperfections and make it a statement piece inside!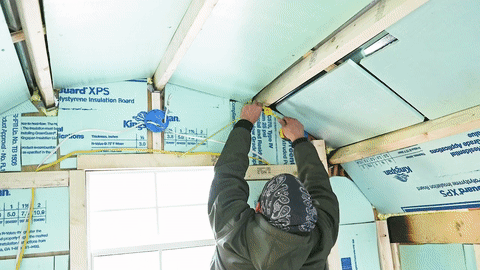 Handpainted bowl and tiles tied the themed of boho wagon together nicely. A hinged counter is perfect for a small space.
INTERIOR WALLS AND COUNTERTIOP WITH SINK
Interior panels were thinner chpboard like material used for under tile, but super light weight and already covered in poly to prevent damage.
​
The counter top is a slim butcher block with multiwood grain.
​
HITH IT UP AND ROLL OUT! We were able to keep the weight under the max limit for a single axle trailer- 3100 lbs! So a pickup can haul it!






OUR MAIDEN VOYAGE IN THE TINY WAGON AND DOING A REAL CAMPING TRIP!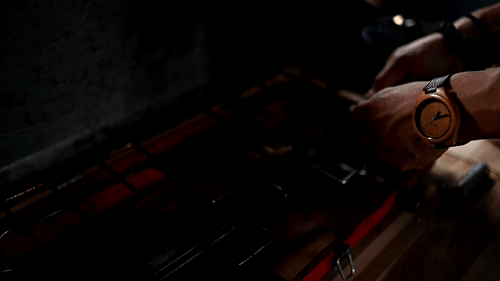 WANT TO SEE THE RESULTS!
Want to build a custom glamping wagon for you? Now taking deposits in 2021/ 2022
www.nomadearth.design to see more about us
www.instagram.com/nomadearthdesign www.facebook.com/nomadearthdesign
see us on tik tok: Search "NomadEarthDesign"